Trees are the backbone of society, as without them, none of us would be here. Trees have been around for millions of years, and yet we still learn new and exciting things about them now. Many people don't know much about these giants that surround us in our day to day lives.
Here are some facts about our greatest natural resource: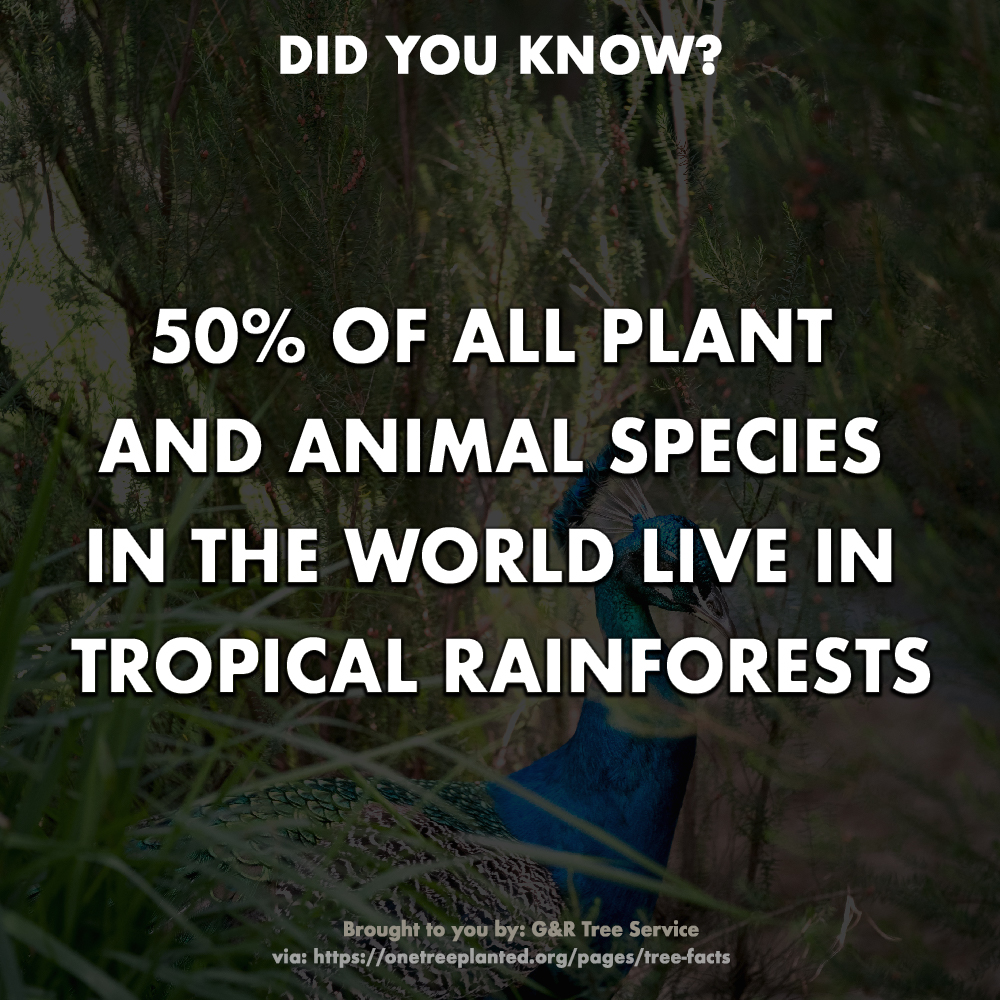 The extreme biodiversity found in these tropical climates are due largely in part that the animal and plants in these areas have greater access to more consistent water and energy sources.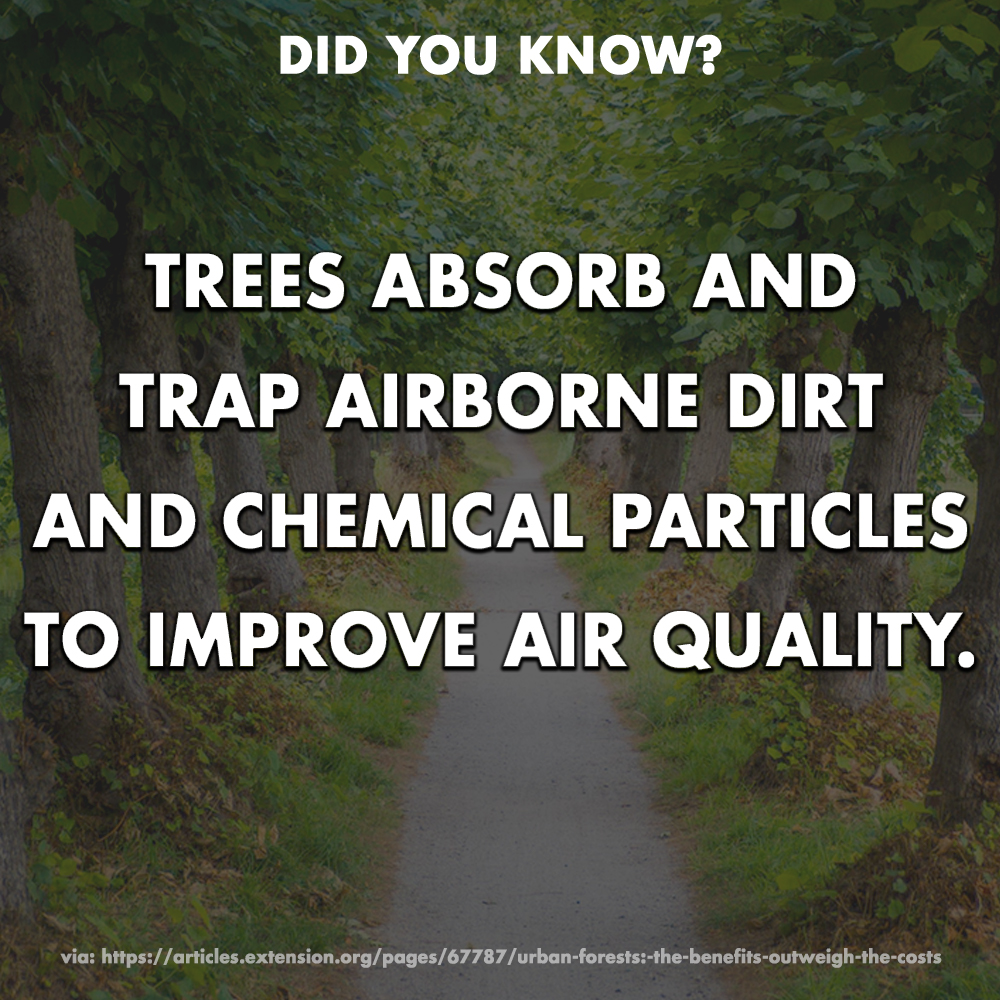 Trees are able to improve our air quality by absorbing carbon dioxide and releasing it as oxygen, which we use to breathe. Young trees can absorb carbon dioxide at a rate of 13 pounds per year.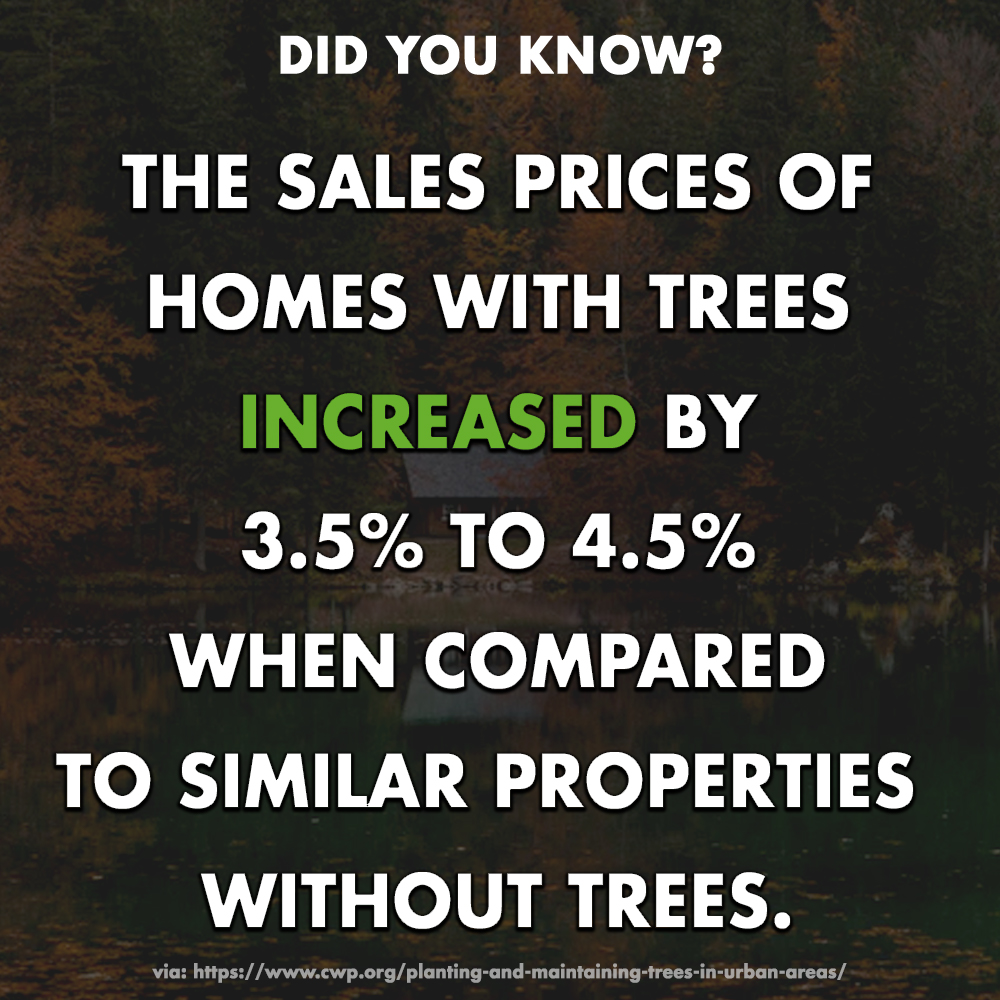 This was concluded from a study done in Athens, Georgia. This study had examined how the sales price of houses would go up in the presence of trees.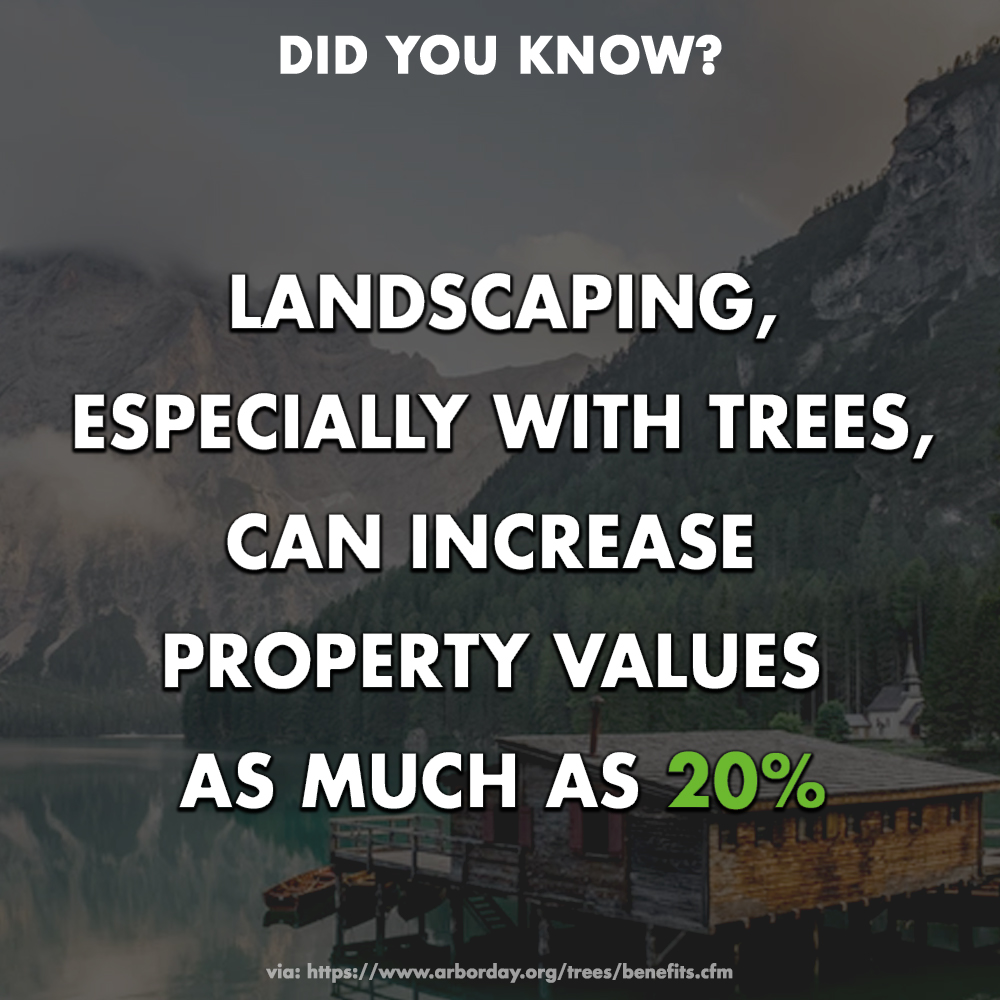 Trees and nice shrubs are viewed as more desirable then just having regular old grass. This makes the value of property go up!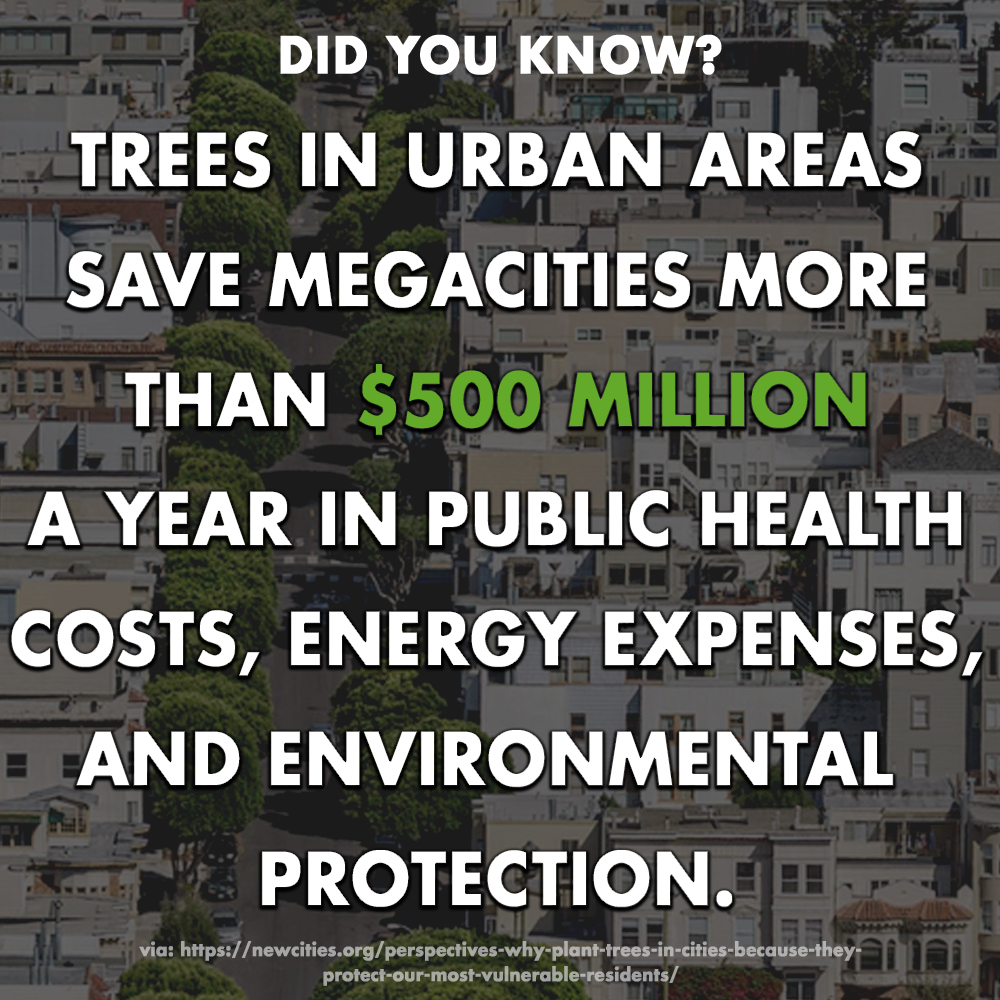 Trees save this money through their use in cleaning the air, providing shade, and protecting dirt from being eroded by decreasing the rate of erosion.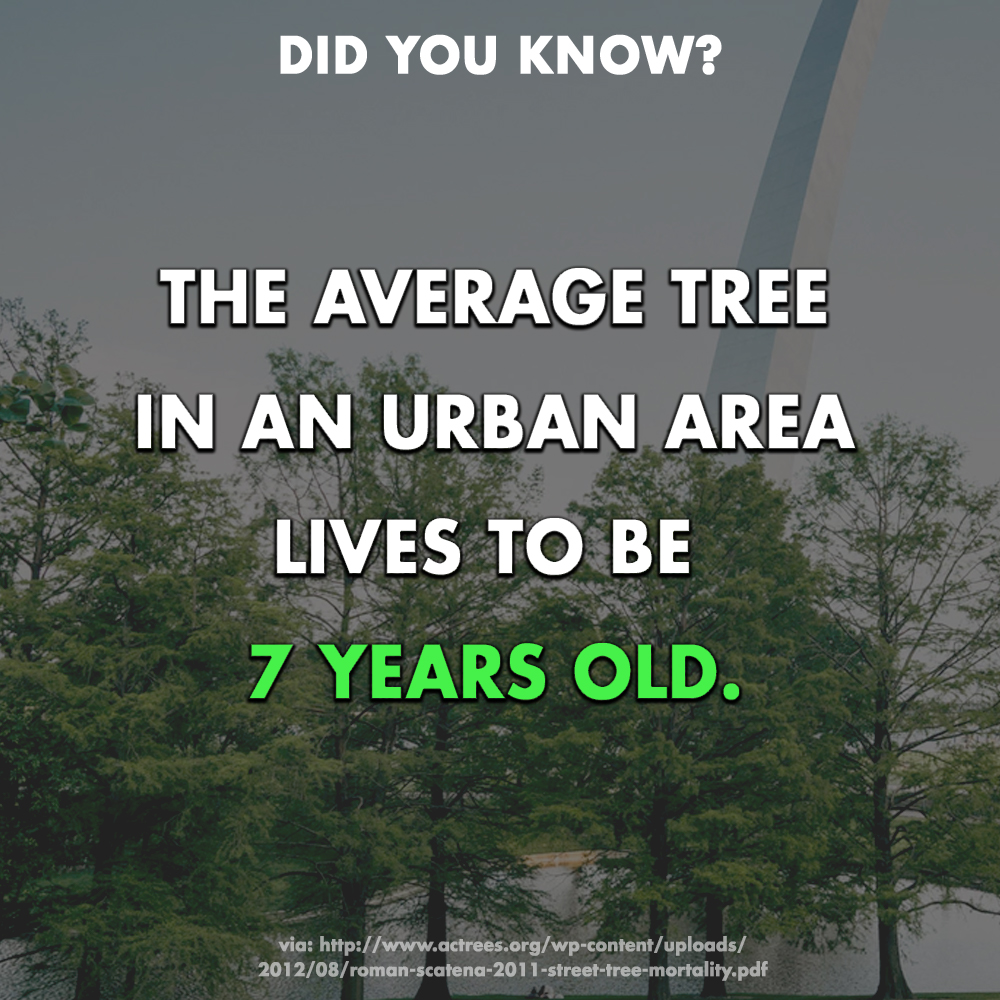 This short lifespan is due to the air quality in cities, as the tree absorbs most of the toxins when it is cleaning the air.
It's true! This is another reason as to why tree are desirable when purchasing a house. They are able to maintain temperatures well!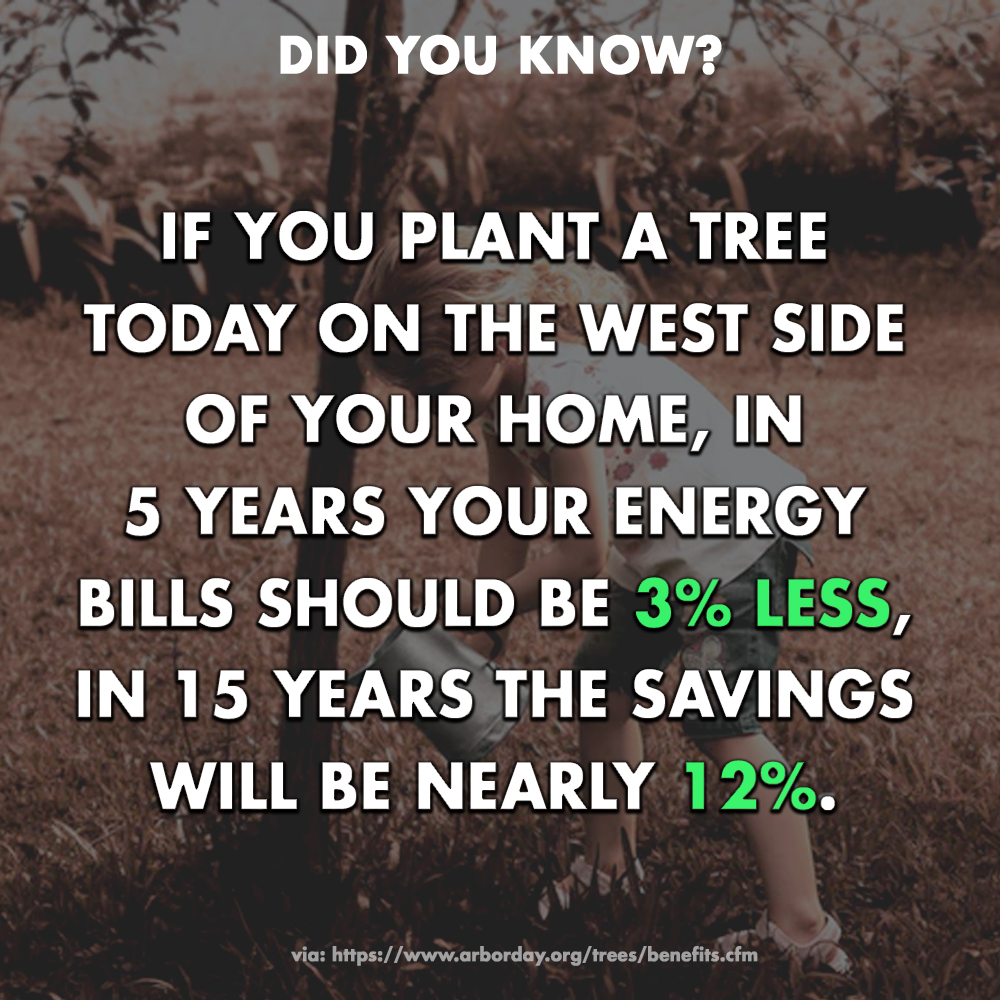 "The best time to plant a tree was 10 years ago, the second best time is now." This is really shown when you realize how much money you would be able to save simply by having trees on your property.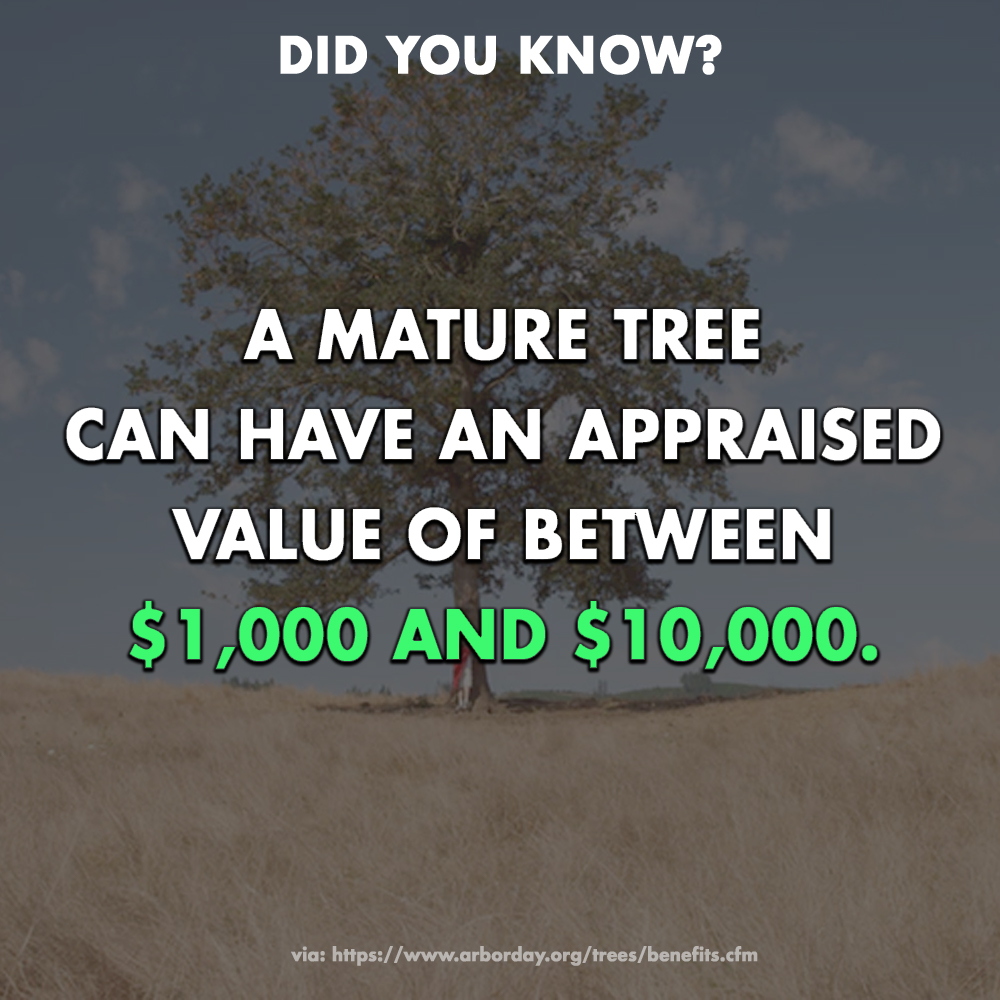 Trees take a while to mature and become the giants we know, so having a mature tree shows that a large amount of time has been invested into it, therefore making the prices range for this much.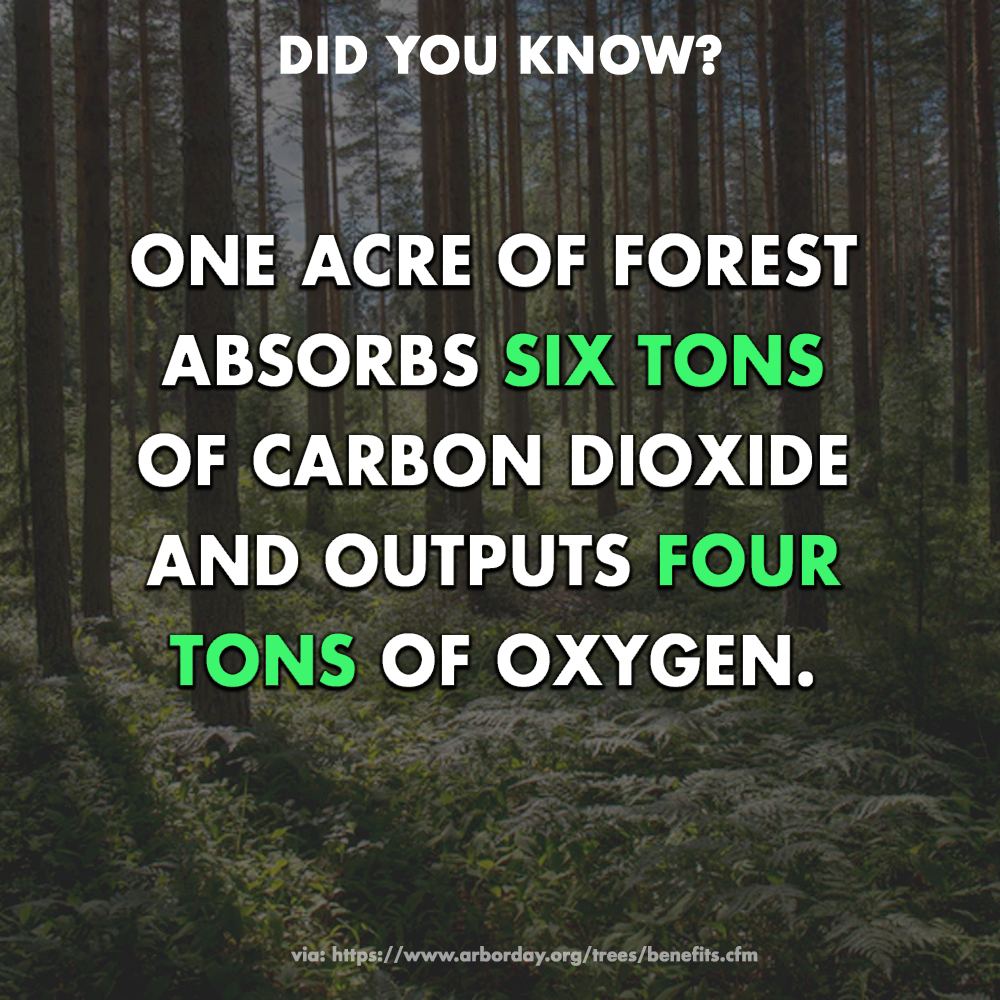 Another reason as to why forest are so important to the Earth! Individual trees already make a decent impact on the carbon dioxide in the air but a whole forest full of them is really beneficial to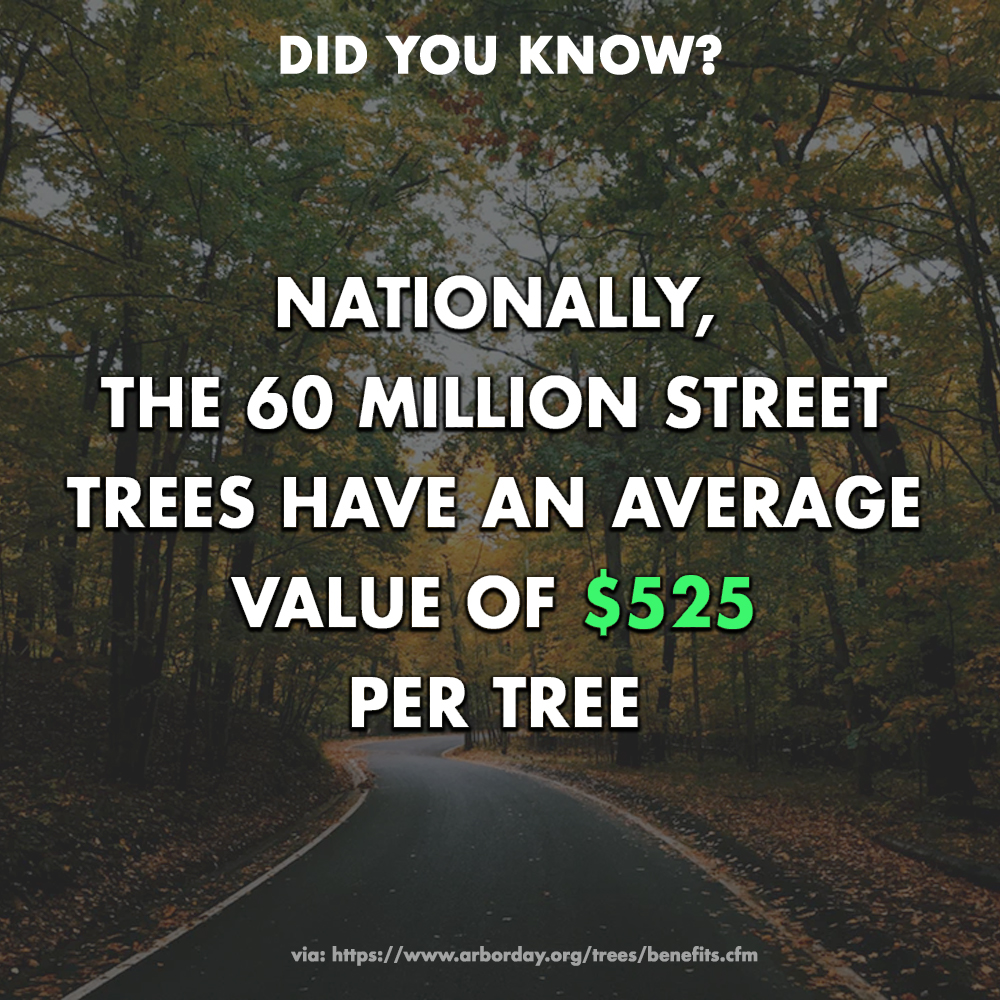 These street trees are so valuable because of the fact that they are the main fighting force against roadside emissions. It's not as high as other trees because of the short lifespan that these roadside trees experience.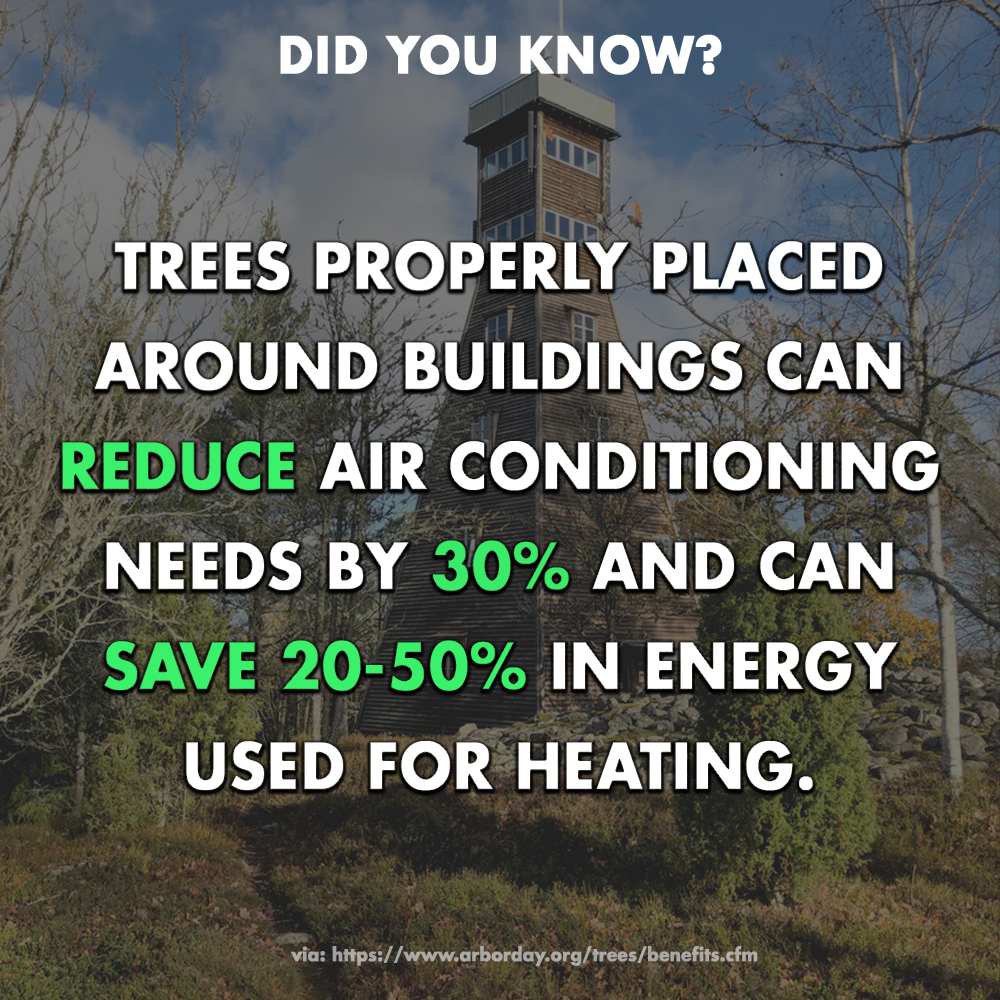 Another great example of how beneficial trees are to us and the environment. By acting as shade and as a windbreak, trees save us hundreds in energy costs.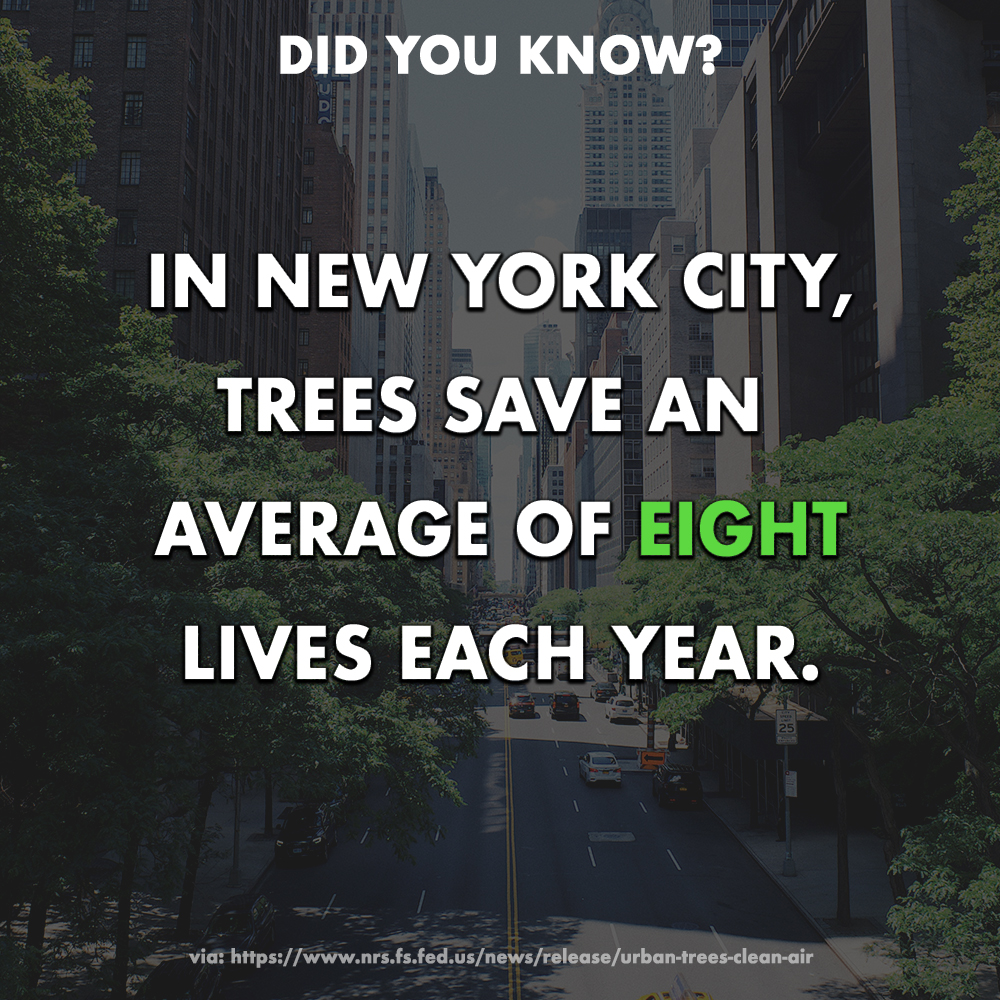 The trees in NYC do this by reducing the amount of fine particulate air pollution. These fine particulates cause a slew of negative health effects, such as premature mortality and altered cardiac functions.
These are all great examples of the importance of trees as well as the benefits of having trees. Trees provide us both a health gain as well as an economic gain. What more can we ask from them?
Contact G&R Tree Service today at 718-815-7897 to schedule your service appointment.